Listen
Nine children between the ages of 9-17 have created instrumental themes and are featured as soloists/back up singers in Wake Up Humanity. They along with a fiercely gifted and competent professional team of artists, engineers and producers have contributed to the song; coming together under ONE BIG UMBRELLA to INSPIRE humanity.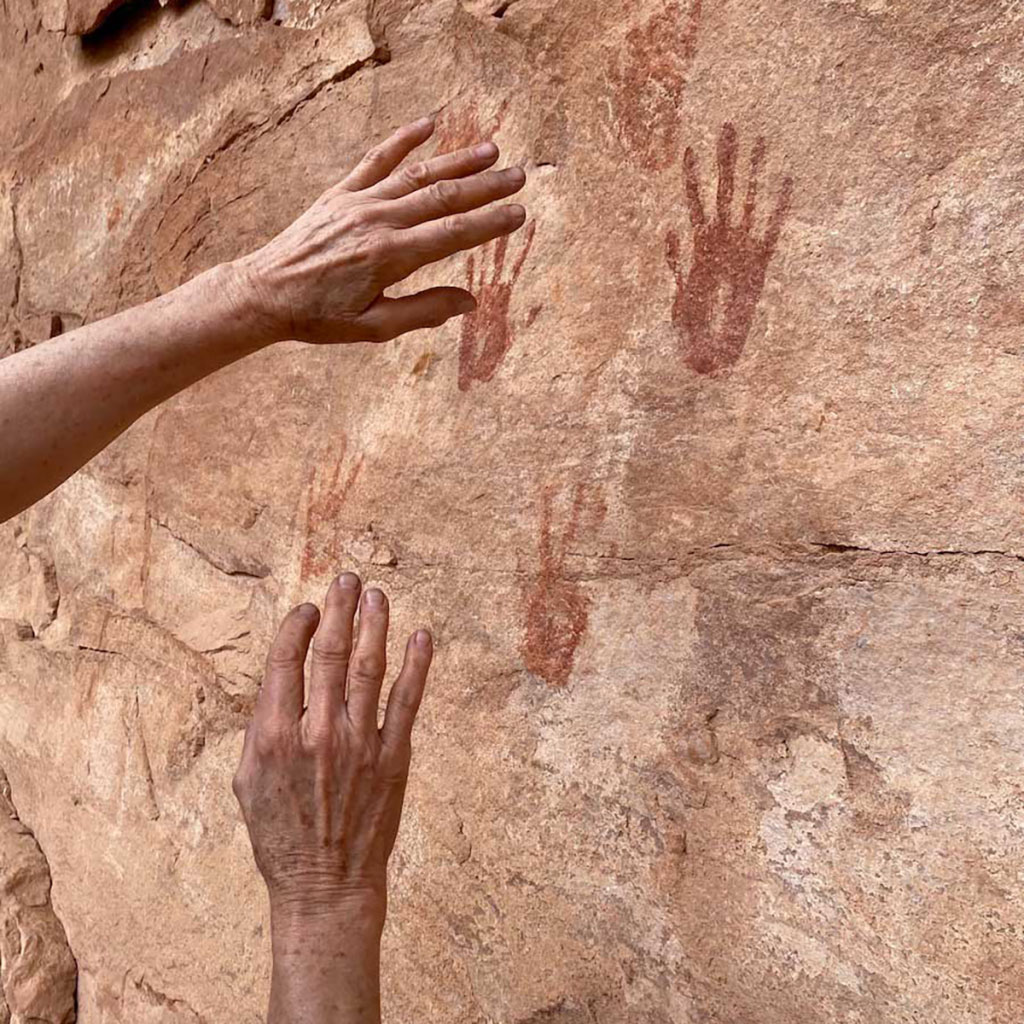 WAKE UP HUMANITY is a song and a music video in the making. It points to the wonders and beauty of our planet, to earth based cultures and their inherent wisdom, and to the necessity of celebrating diversity, The WUH music video will illustrate contrasts through the portrayal of both destructive human impact, and how human compassion, generosity and technology is being used to help heal and restore the Earth. Last but not least, Wake Up Humanity gives young people a chance to give voice to the future world they envision and wish to inhabit.
A GIANT THANK YOU
A GIANT thank you to our financial contributors whose donations funded production of the Wake-Up Humanity recording and provided seed money to continue the Wake Up Humanity Music Video Project Summer 2022:
Susan Alexander
Angus Barber, Steven Bell, Shannon Brundle
Julene Butler
Steven & Ethie Cannon
Shelley Dudley
Mark Gleave
Karen & Larry Good
Steve Hinton
Bryan Jacobson
Amber McMahill
Ethan Sapphire
Utah Arts Council
Trischia Wadey
Amy Watkins-Nelson, Anna Watkins-Anawalt
Kendall Watkins
Paula & Richard Watkins
Joyce Wente, Kent Young
Utah Arts Council has granted funding for a June 2022 photography expedition to Costa Rica for final project filming.
We are proud to announce that our fundraising campaign for editing and mastering the music video is now underway. Gifts & perks are being offered!
Your support for the Wake-Up Humanity Music Video will flood the Internet with the deep impact of music, image, and truth.
HOW TO DONATE
Mail a Check the Old Fashioned Way:

Wake Up Humanity
c/o Jessa Young
P.O. Box 321
Mendon, Utah 84325
Waking up is about becoming who we truly are, and using our unique gifts and abilities to serve others.
Photography: Phillip Grove, Andrew Trotter, Jessa Young
---
The WAKE UP! HUMANITY TEAM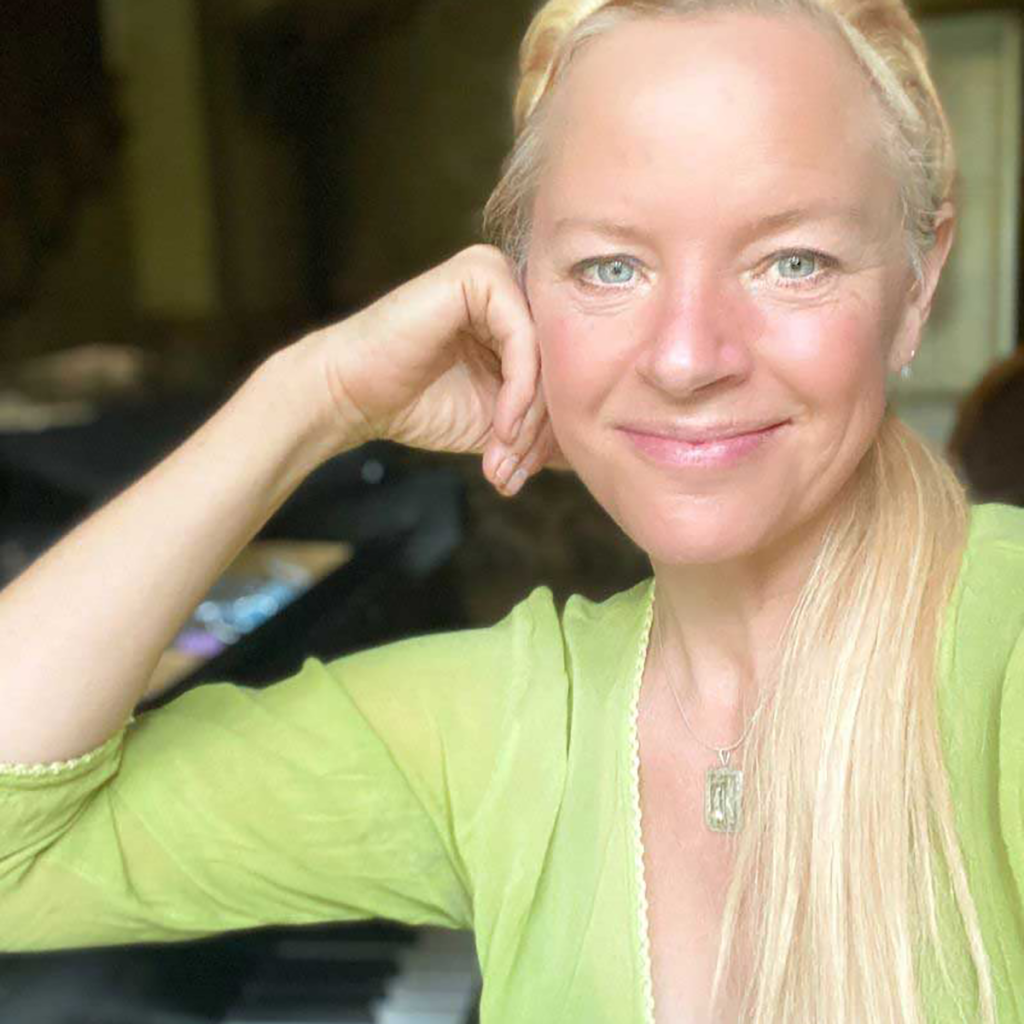 Jessa Young
(Executive Producer, Co-producer, Music & Lyrics, Vocals, Orchestral Arrangement, Piano, Wooden Flutes)
Jessa grew up in a family of 11 musicians in Mendon, Utah. Her first piano teacher was her mother, Paula who mentored her until age 13 when she began her piano studies with internationally renowned teacher, Gary Amano. While getting her B.A. from Utah State University, Young was drawn to Aspen, CO where she studied orchestration & composition at the Aspen Music School with Michael Czajkowski (Julliard; New York, NY) for 3 summers.
Young has toured extensively in the U.S. as a performing artist; her work has been featured in award winning independent films, and on International Radio including Amy Goodman's Democracy Now. As a music educator, Young has mentored hundreds of children in the past 2 plus decades. Young is passionate about dedicating the music she creates to the preservation & protection of our environment, and to help others heal.
---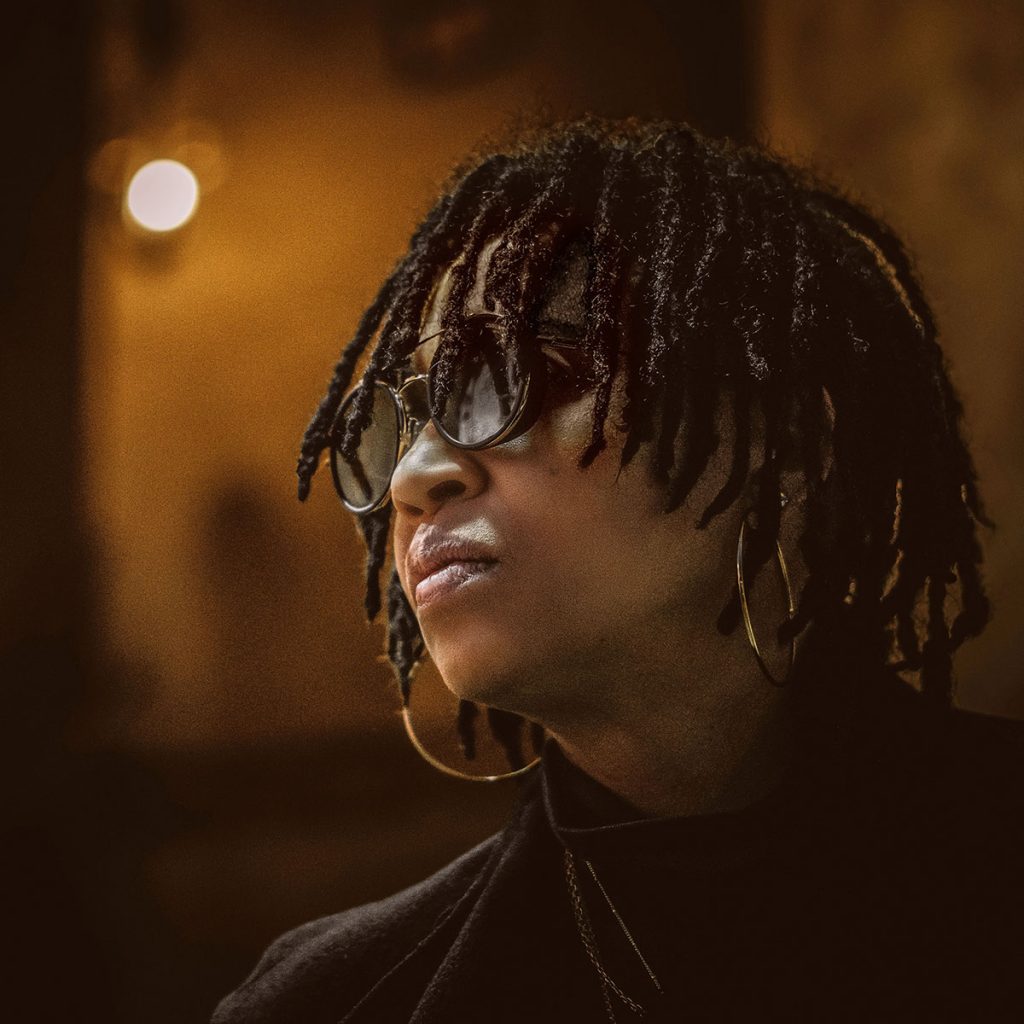 Nadirah X
(Spoken Word, Lyrics & Performance)
Nadirah X grew up in an Islamic home in Jamaica. One of her older brothers Melvin Jr (Mr. E) who was a DJ in the early 1990s introduced her to the music of such artists as Queen Latifah, Will Smith and A Tribe Called Quest. She was immediately drawn to writing rap flows and poetry.
In 2002, Nadirah (also known as Nadz) won the Irie FM / CME Big Break competition which led to a performance at Island Village where she met Brian Jobson and Dave Stewart from the Eurythmics. Stewart immediately invited Nadirah to England. Impressed, Stewart signed her to his European-based label. She began touring Europe as the third member of DUP. Later that year Nadz won Best New Female Artist in Jamaica.
Nadirah and Dave wrote and performed the Go Green (GreenPeace Anthem) featuring recording artists such as Annie Lenox, Sarah McLaughlin, Imogen Heap and Bonnie Raitt. It was released on April 17, 2007. In May Nadirah along with Imogen Heap travelled to Beijing, China to perform on the final night of the four-day Midi Rock Music Festival, the largest outdoor music festival in China. The festival was sponsored by the GreenPeace organization.
Nadirah has just released her 2nd book, 'Never From Nowhere.' The poetry book is available on Amazon.com
---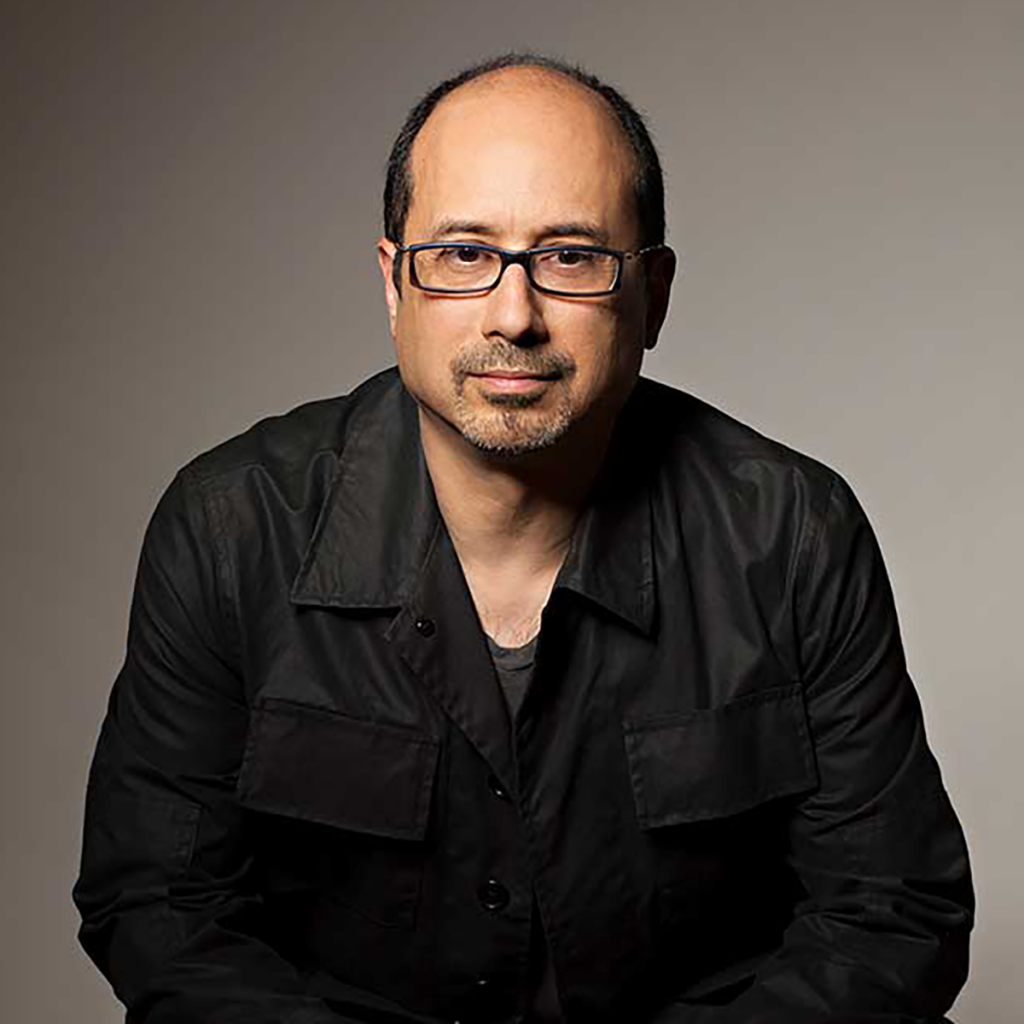 Jeff Bova
(Producer)
Grammy Award-winning producer Jeff Bova's passion for pop and classical music collided with synthesizer technology to make him one of New York's most sought-after session keyboardists, programmers, and arrangers.
With a career spanning 30 years, Jeff has appeared on over 300 albums, many of them platinum-sellers. Among the impressive roster of artists who have enlisted Jeff's help are Luther Vandross, Celine Dion, Michael Jackson, The Back Street Boys, R. Kelly, Iron Maiden, Eric Clapton, Tina Turner, Robert Palmer, Billy Joel, The Bee Gees, Cher, Meat Loaf, and Cyndi Lauper. And you gotta admit this is really cool: Jeff was a member of Herbie Hancock's renowned "Rockit Band!"Jeff won his "Album of the Year" Grammy as a producer for Celine Dion's "Falling Into You" and his film work includes songs for "My Best Friend's Wedding" and Disney's "TInkerbell."
A top-notch string arranger, Jeff's credits include Jordan Sparks, David Archuleta, Nick Lachey, Jesse McCartney and Clay Aiken and his programming credits include Katy Perry, Mario, and Daniel Powter.

Once, in an interview Jeff was asked what his point of view was on music today and if he's open minded to new waves and constellations in music. His reply:
"Always. That's why I'm still in this business. Music moves through cycles but if you understand where artists are coming from based on their own experiences and how they choose to express themselves, you can understand what they are trying to say. All music to me is valid. It is a mirror of the time and place it's created". -Jeff Bova
---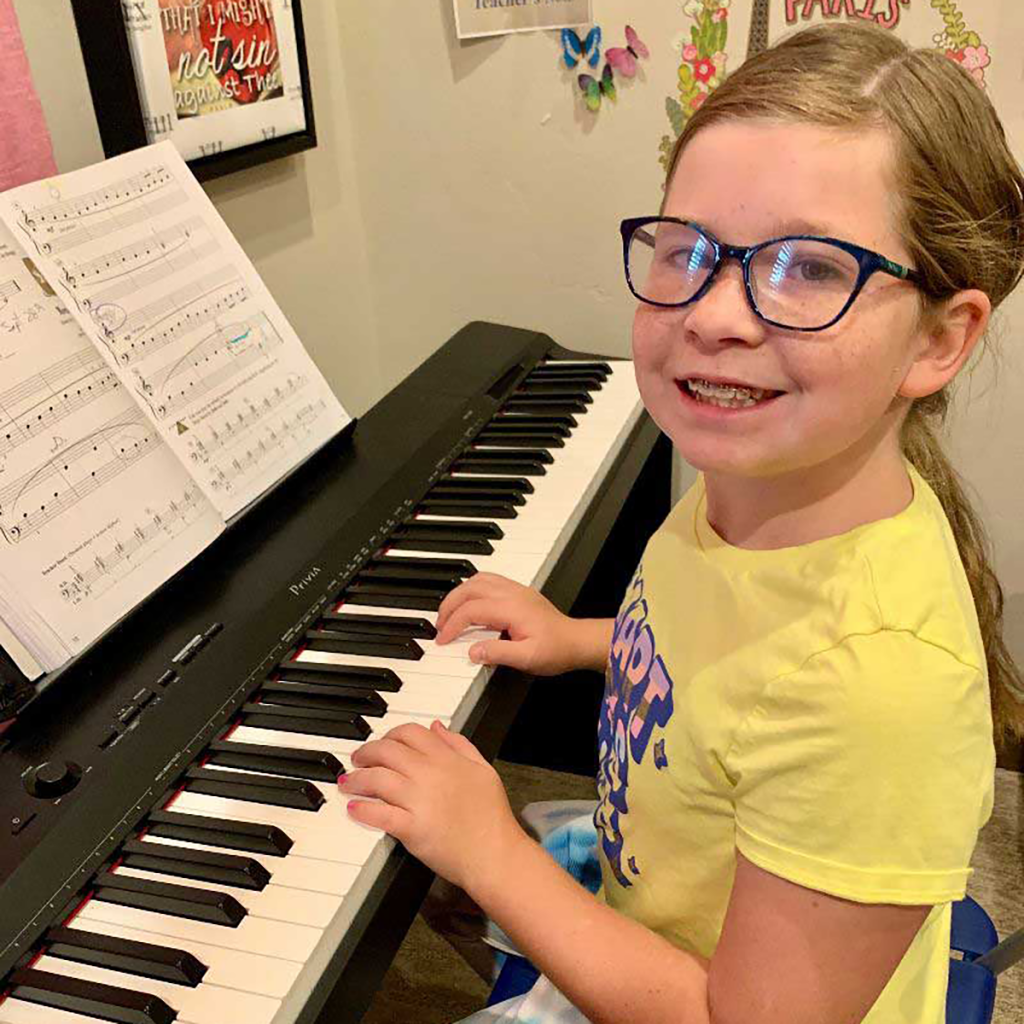 Paige Adams
(Orchestral Theme)
Paige Adams is in her 3rd year of piano studies and loves practicing the piano and teaching her younger sister, Taylor some of the tricks of the trade. Paige loves animals; she has a room full of stuffies and many of her improvisations on the piano are inspired by her pets, and by the beautiful wild animals that she sees in her yard so frequently in Park City, Utah.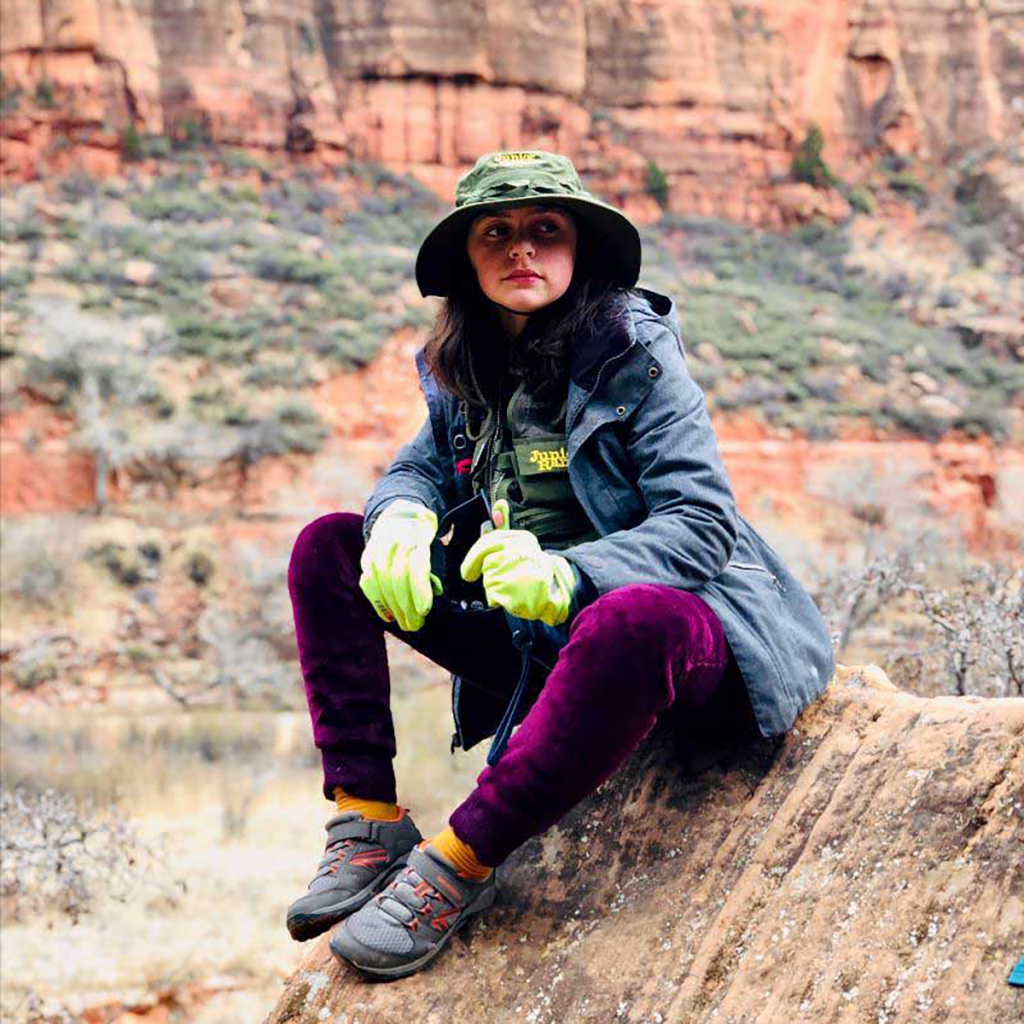 Annie Fink
(Orchestral Theme)
Annie Fink is a bright, vivacious 11 year old who loves animals, spending time in nature with her family and has more creative gifts than can be counted on 10 fingers. She plays piano, sings in musical theatre, and loves working behind the scenes in technical production work and she's already a visual artist in multiple mediums.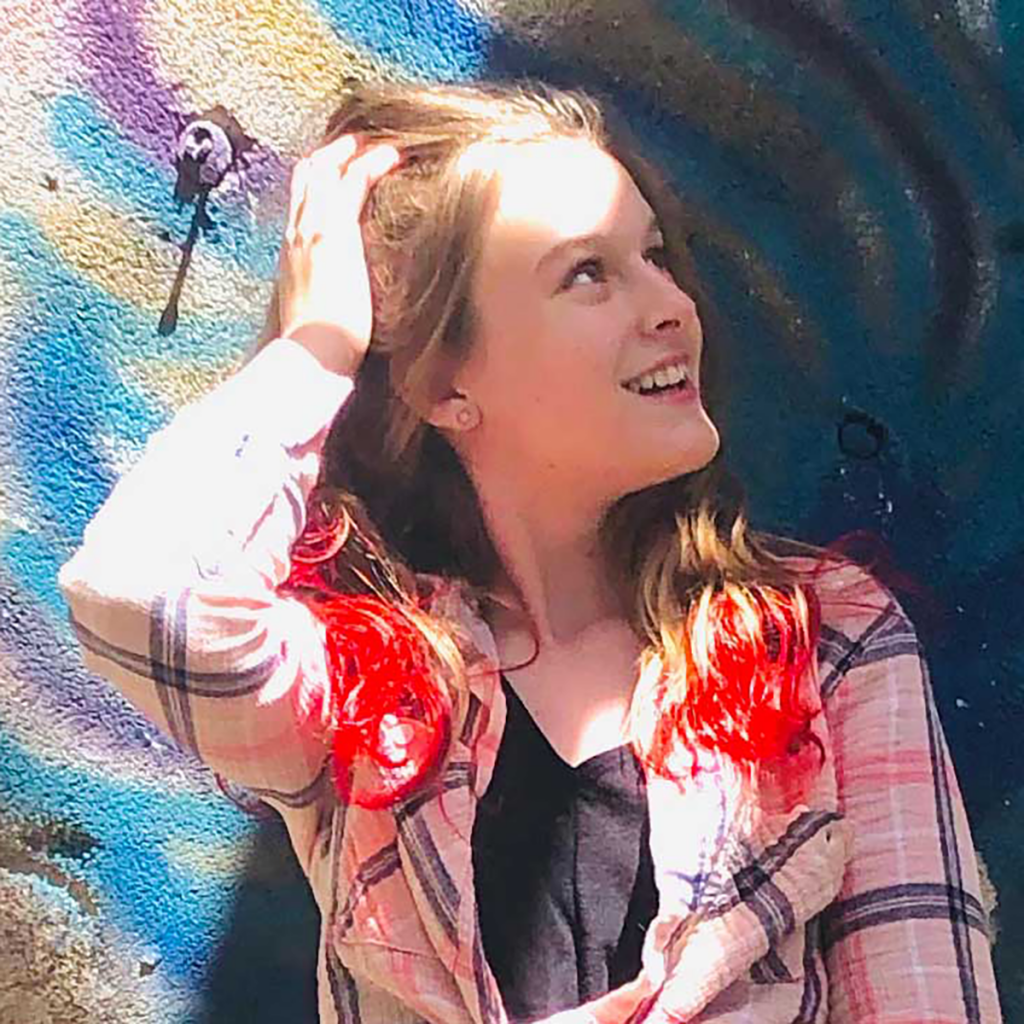 Charlotte Ball
(Orchestral Theme)
Charlotte Ball is a lively, witty and creative middle school student in Park City, Utah. She has studied piano and dance for several years, loves to sing and is passionate about our planet and happy to contribute her musical gifts & unique sparkle to Wake Up! Humanity.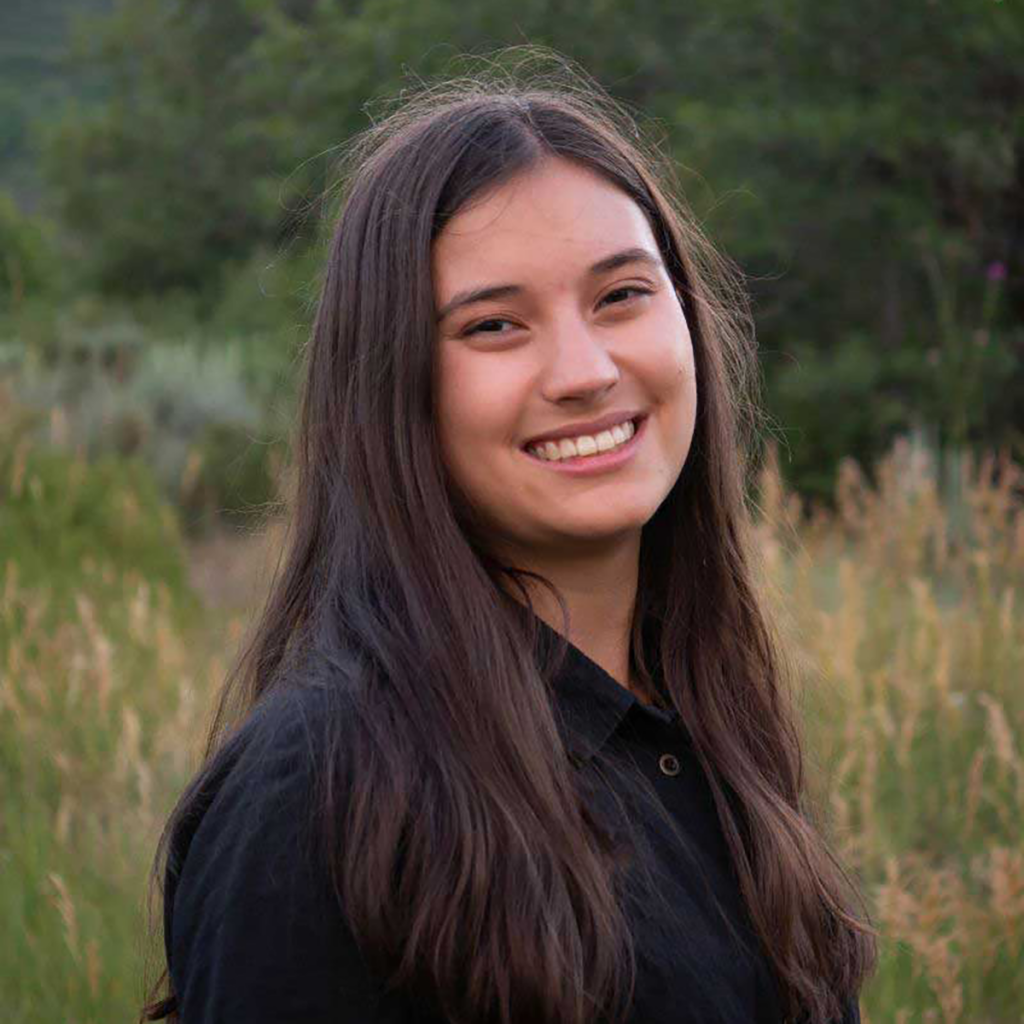 Karina Barker
(Orchestral Theme, Vocal Soloist)
Karina Barker is honored to be part of project Wake Up Humanity and is a firm believer in using the arts as a platform for change. Karina has studied piano for 7 years, and has a passion for musical theater. Her most memorable performance thus far was as Dorothy in the Wizard of Oz (Egyptian Youth Theatre; Park City, UT).
Karina is attending college in SLC, Utah and hopes to pursue a career that will advocate for change and create innovative solutions to the most daunting problems of our ever changing world. She is a firm believer that her generation will be the future of building and rewriting our society based on the foundations of equality, science and social justice.
---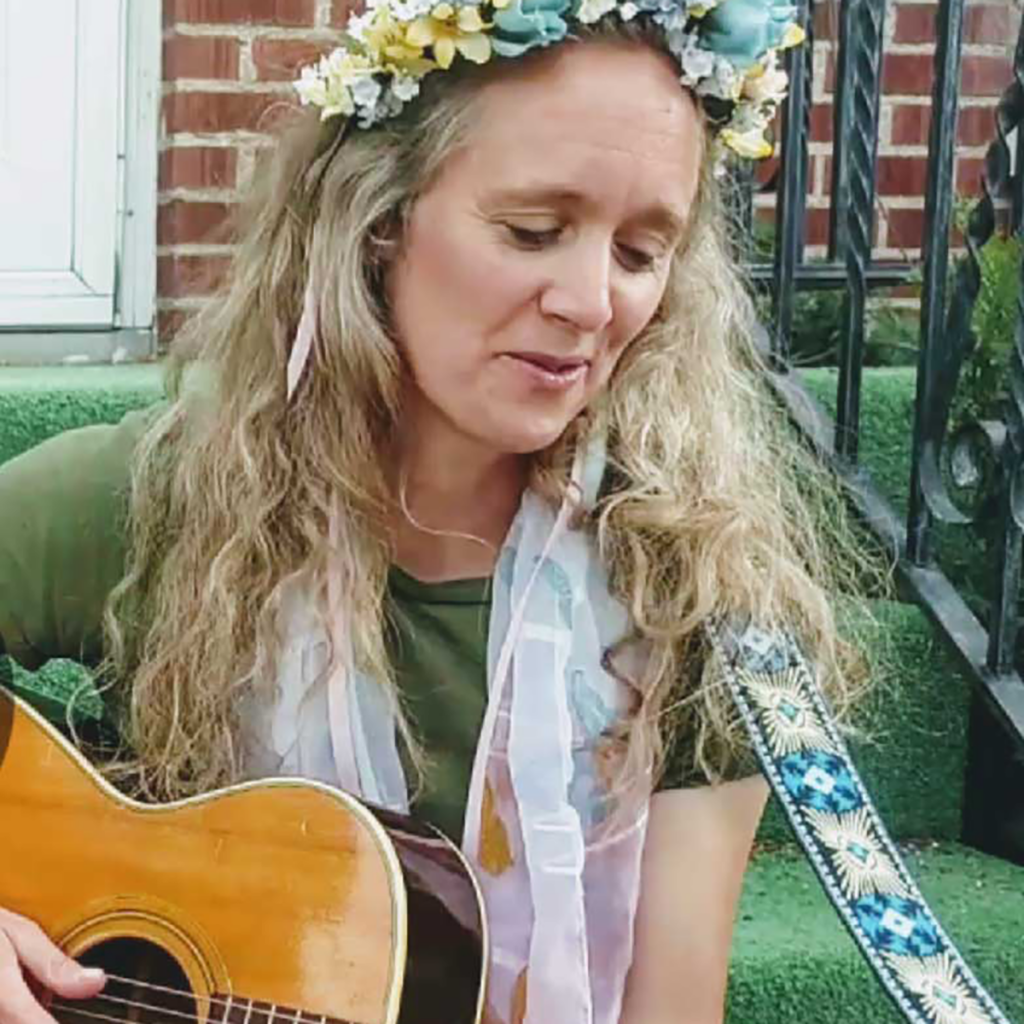 Anna Watkins Anawalt
(Vocal Harmonies)
A native of Mendon, Anna Watkins Anawalt Utah is a songwriter, performer and music teacher. She creates and performs music within a variety of genres; primarily folk, bluegrass, inspirational and children's music. Her recent song releases are about life, love, freedom and the seasons and beauty of our natural world. For more of Anna's music visit her website:
---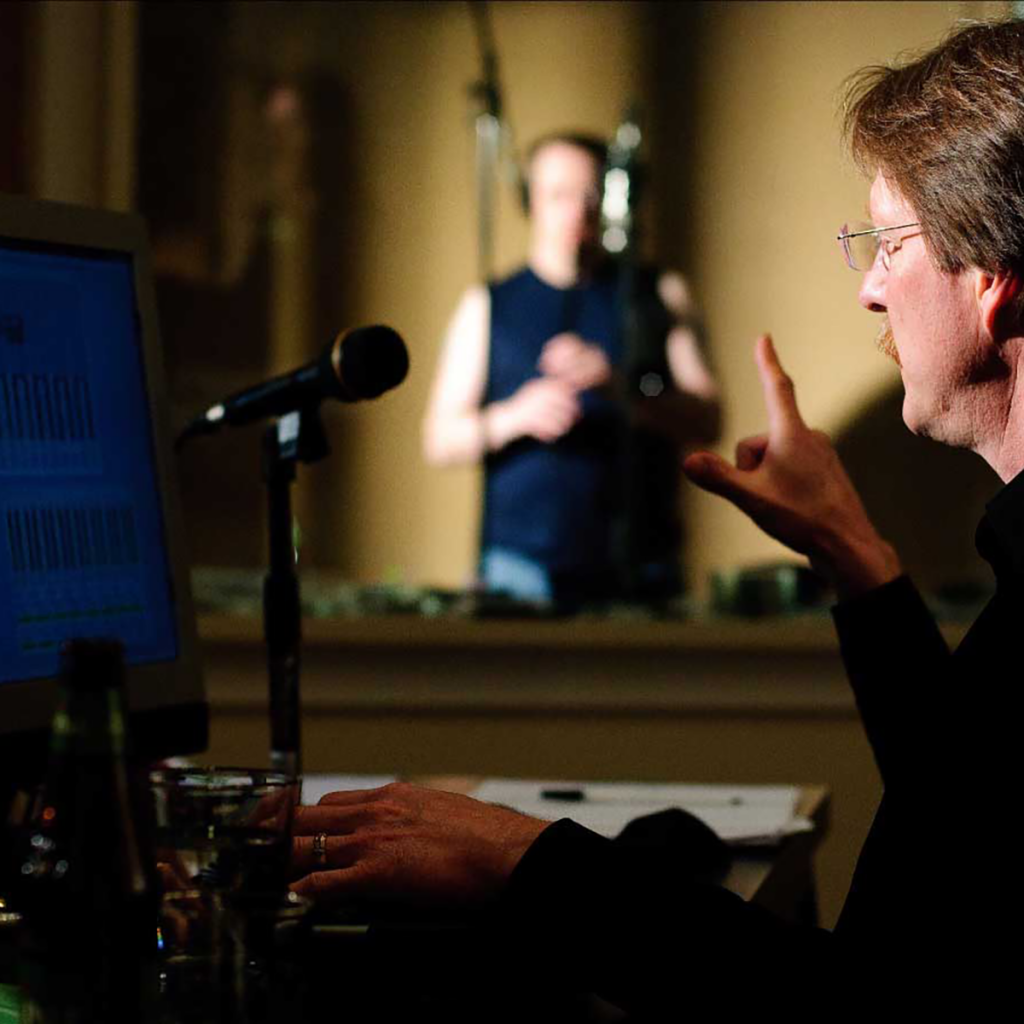 Steven Bell
(Engineer)
Steven Bell at TOTH studios in Duvall, WA) performed in a wide variety of musical groups over the course of 3 decades; expanding his musical repetoire to include keyboards, saxophone, guitar, bass and drums. It was while working with some new bands that he discovered a passion for audio engineering and music production.
Since then he has developed a wide range of experience across multiple genres. Among Steven's many gifts, is bringing out the very best in an artist's performance; which is greatly rewarding for both Steven and the artists' he works with.
---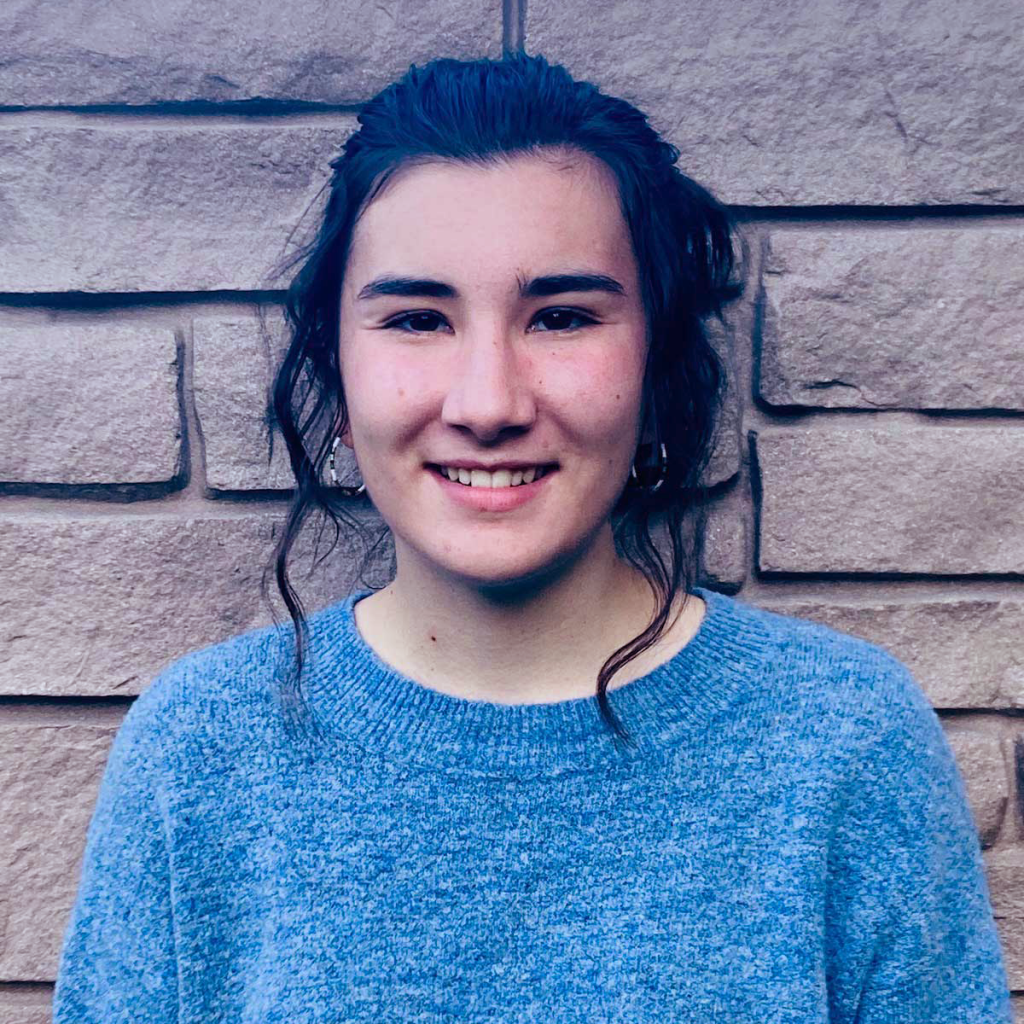 Maddie Martin
(Vocal Soloist)
Maddie Martin is 16 years old and from Mendon, Utah. She is an avid musical theatre lover and a member of Mountain Crest High School's choir and thespian troupe. She enjoys gardening, reading, singing and experiencing new genres of music.
---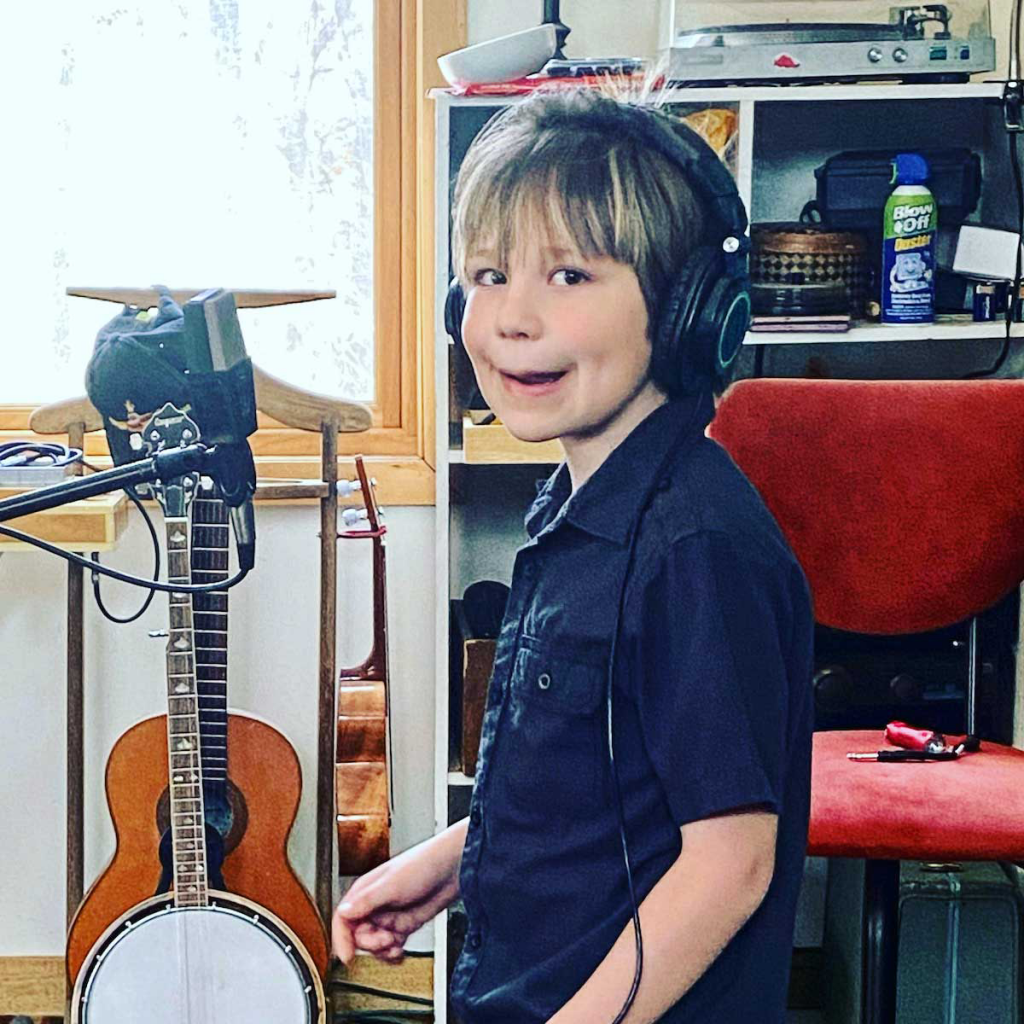 Sebastian McMahill-Kline
(Vocal Soloist)
Sebastian McMahill-Kline is a 10 year old who's just beginning to explore his innate abilities as an actor and singer! He lives in the town of Marble, CO at 8,000 feet high in the Rocky Mountains with his family. A nature lover at heart, he regards all species of animals on this planet as precious and believes in not only enjoying them but protecting them too.
---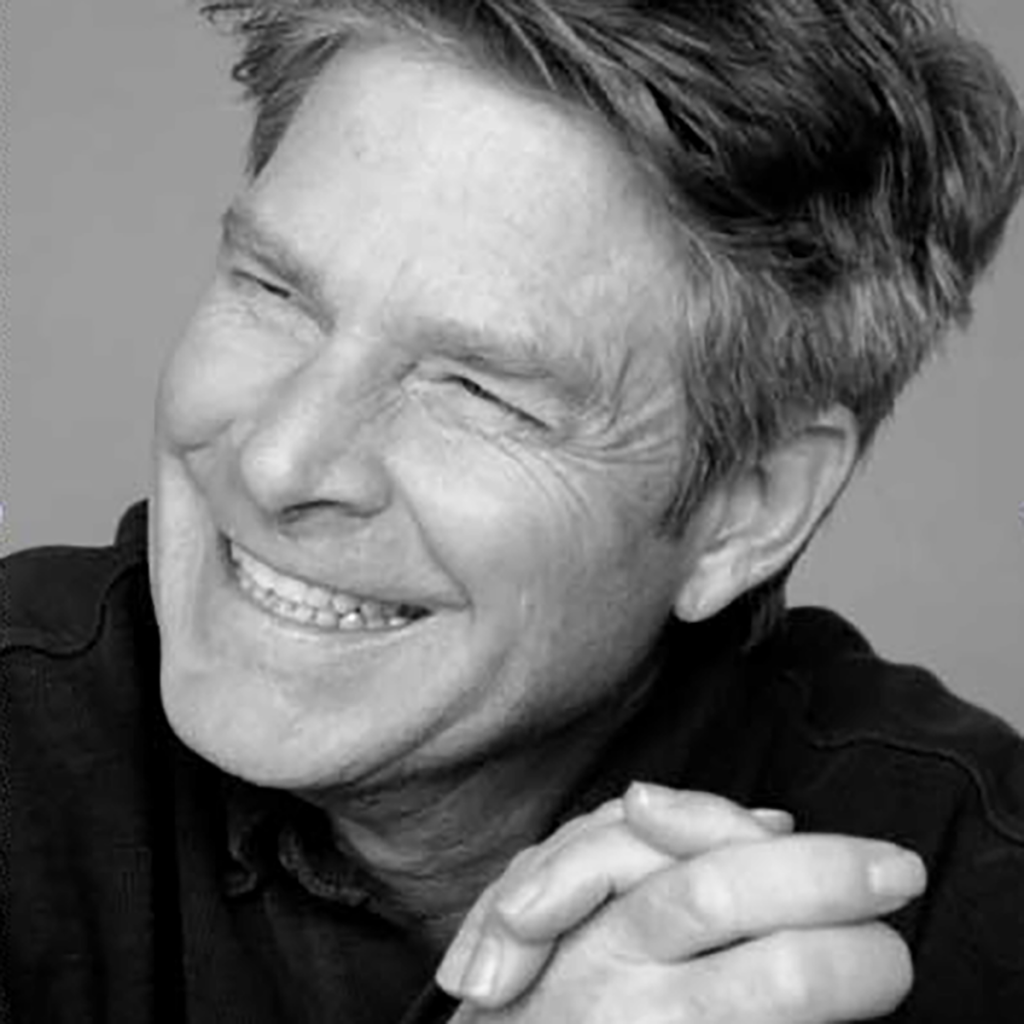 Larry Good
(Engineer)
Long ago, Larry earned a BA in Musical Composition from Stanford University. Since then he has performed and made records with many bands, composed for Film and Broadcast and directed music for live improv theater. The fun continues as he produces an album with his son, songwriter David Walker Good.
---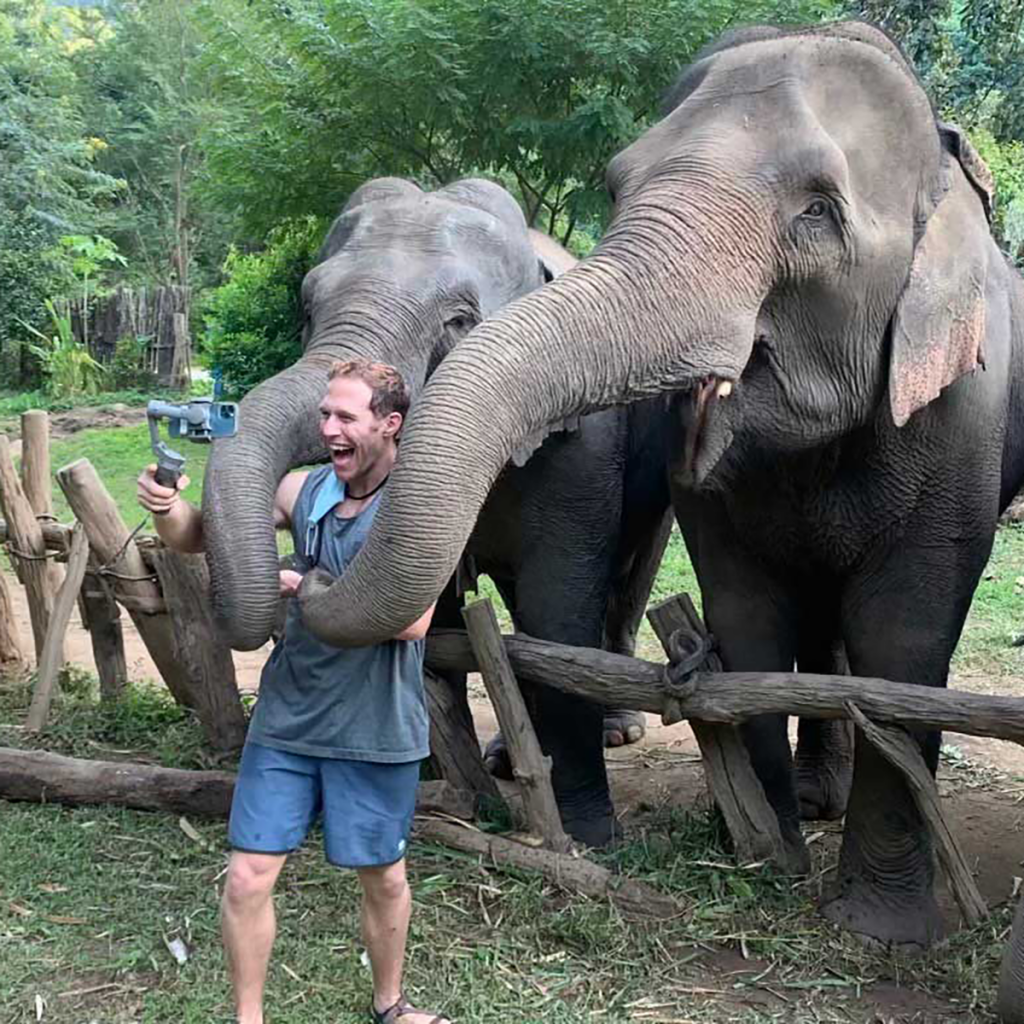 Phillip Grove
(Camera Man, Video Editor)
Phillip Grove prides himself in being a highly skilled generalist when it comes to video production. Over the past 3 years, he's worked as an Associate Producer, Cameraman, and Editor on several feature-length, vérité documentary films, an ESPN television show, and numerous promotional videos and shorts. These projects have found him interviewing homeless individuals in the alleys of Sacramento, climbing Mt. Kilimanjaro in order to document a group of amputees' journey to the summit, and guiding late-night edit sessions centered around positive cultural change.
Grove's passion for film-making flourished during his time at Occidental College, where he produced shorts that were nominated for the BAFTA awards and promulgated by high-profile organizations such as the Audubon Society. While pursing his career and maintaining honor roll at Occidental, Grove also became a national champion rugby player, captaining the team his Junior and Senior years. Before graduating in 2016 with a B.A. in Economics and a minor in Film, he secured his first professional gig, as a Camera Operator and Editor on Cloud Walkers. Since graduation, Grove has accumulated a breadth of freelance work that has allowed him to travel across the globe to work with an array of professional athletes and artists.
A San Diego County resident, Grove enjoys competing in coastal triathlons when he doesn't have a camera in hand. He also volunteers as a youth rugby coach, and plays the piano and guitar.

---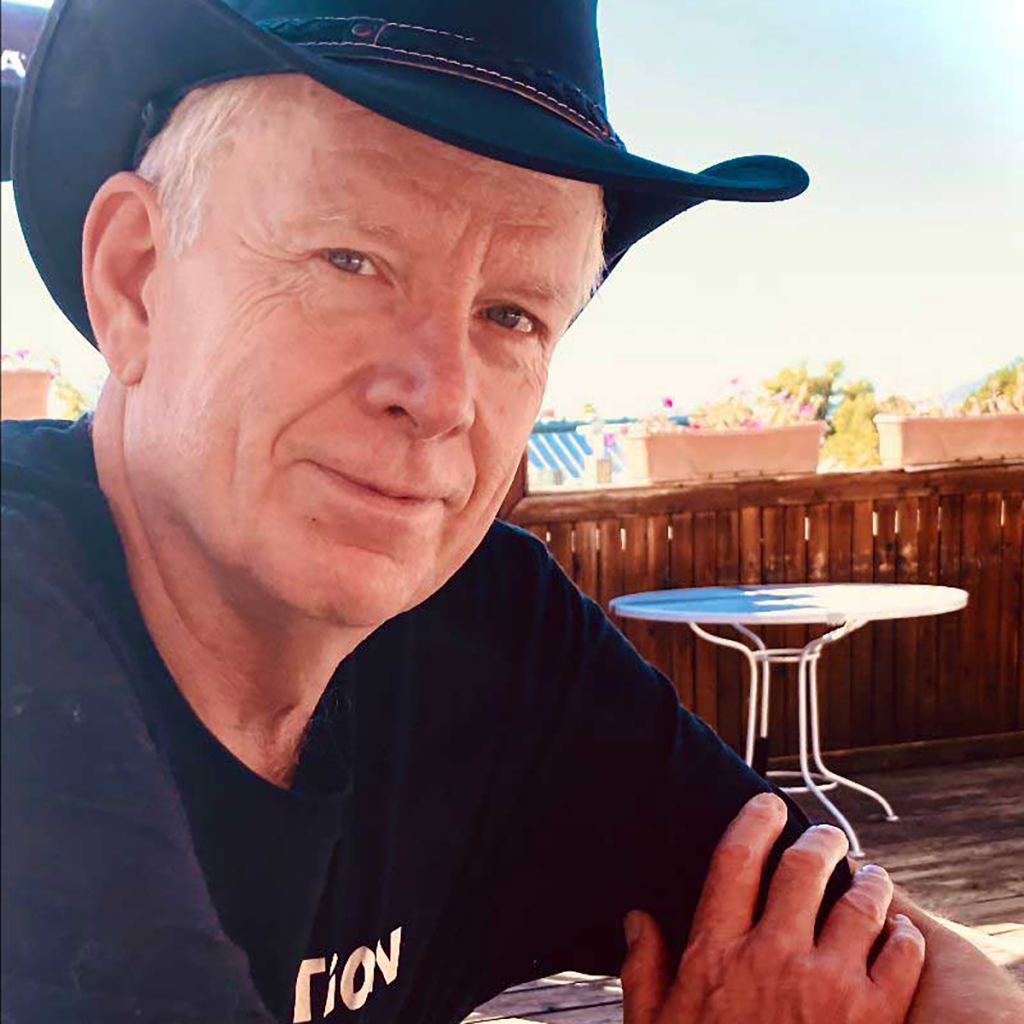 Danny Hankins
(Acoustic Drums; Drum Arrangement)
Danny Hankins is one of the best kept secrets (from Logan, Utah) out there. Whether playing for a small crowd at a local bar, or at a wedding, on a cruise ship, or bringing an audience of many thousands to tears with his infallible technique, passion and limitless creativity, Danny has made much more than a splash in Wake Up! Humanity. Together, he and our producer, Jeff Bova were unstoppable in creating a rhythmic foundation for the song that's a blend of pop, world & cinematic soundscapes.
---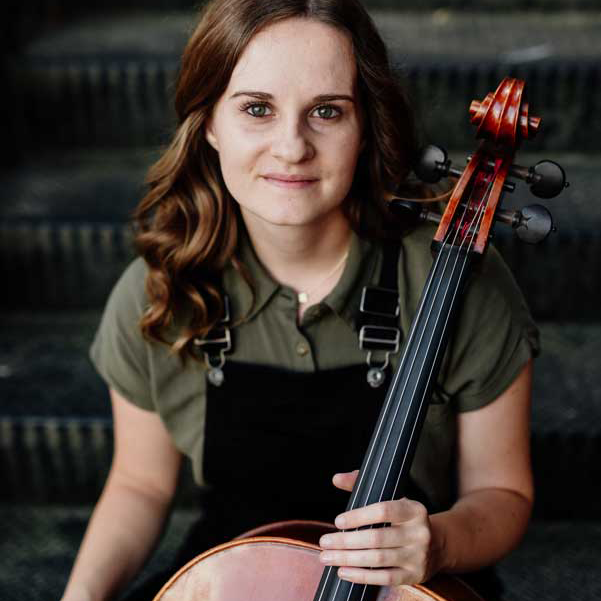 Lisa Jackson
(Cello)
Lisa Jackson is a Utah native freelance musician. A recent graduate from Brigham Young University in Provo, Utah where she received her bachelor's degree in Cello Performance, she has always been passionate about music. Since beginning her cello studies at the age of 3, she has gone on to perform alongside notable musicians such as Itzhak Periman, Lea Salonga and the Piano Guys.
Lisa is currently focusing on her own private teaching as well as her work as a recording artist. Lisa lives in Provo, Utah and when she's not playing her cello, she enjoys staying active in the surrounding canyons and spending time with her husband and family.
---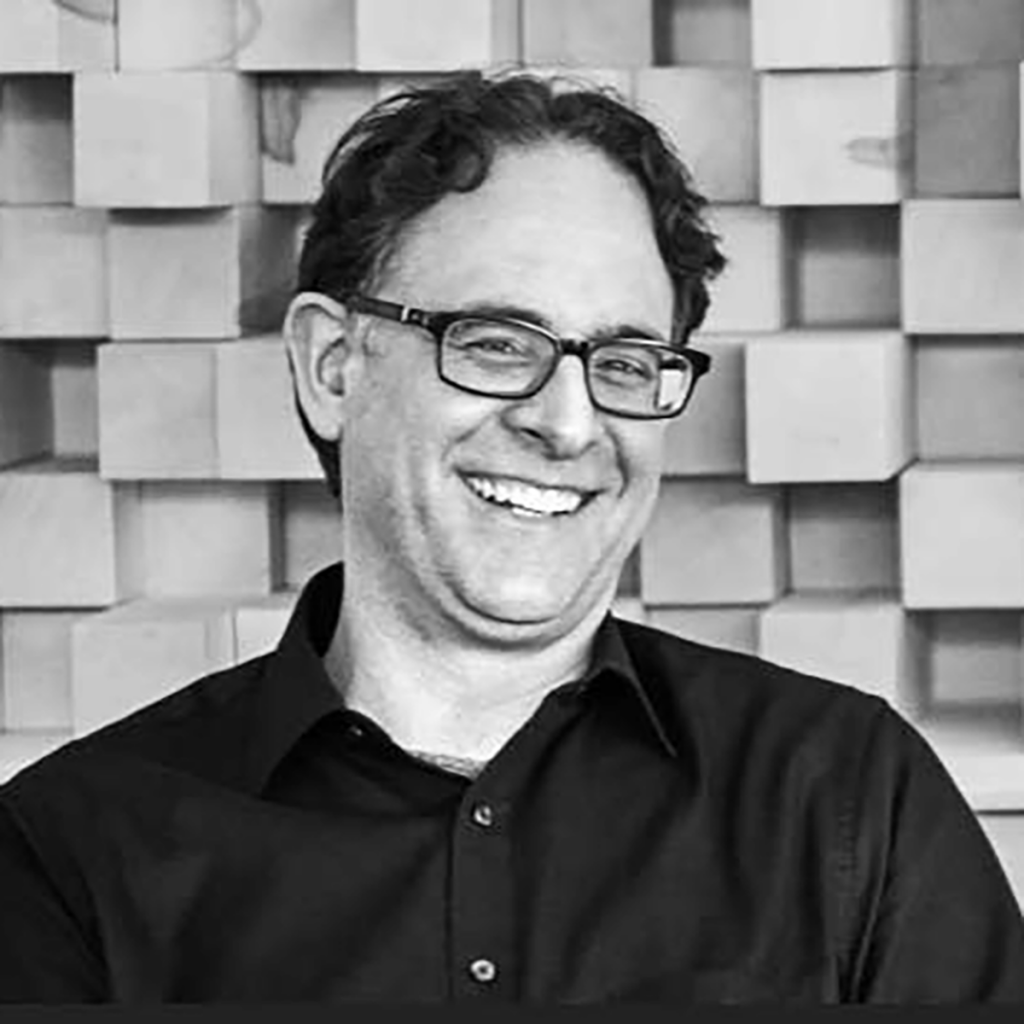 Randy Merrill
(Mastering Engineer)
Randy Merrill is an American mastering engineer who has worked with international artists including DAY6, Lady Gaga, Katy Perry, Maroon 5, Harry Styles, One Direction, Adele, Imagine Dragons, Beck, Liam Gallagher, Jonas Brothers, Muse, Cage the Elephant, Maren Morris, Ariana Grande, Momford & Sons, Paul McCartney, Troye Sivan, Taylor Swift, Lorde, Justin Bieber, Porter Robinson, King Gnu, Little Mi and BTS.
---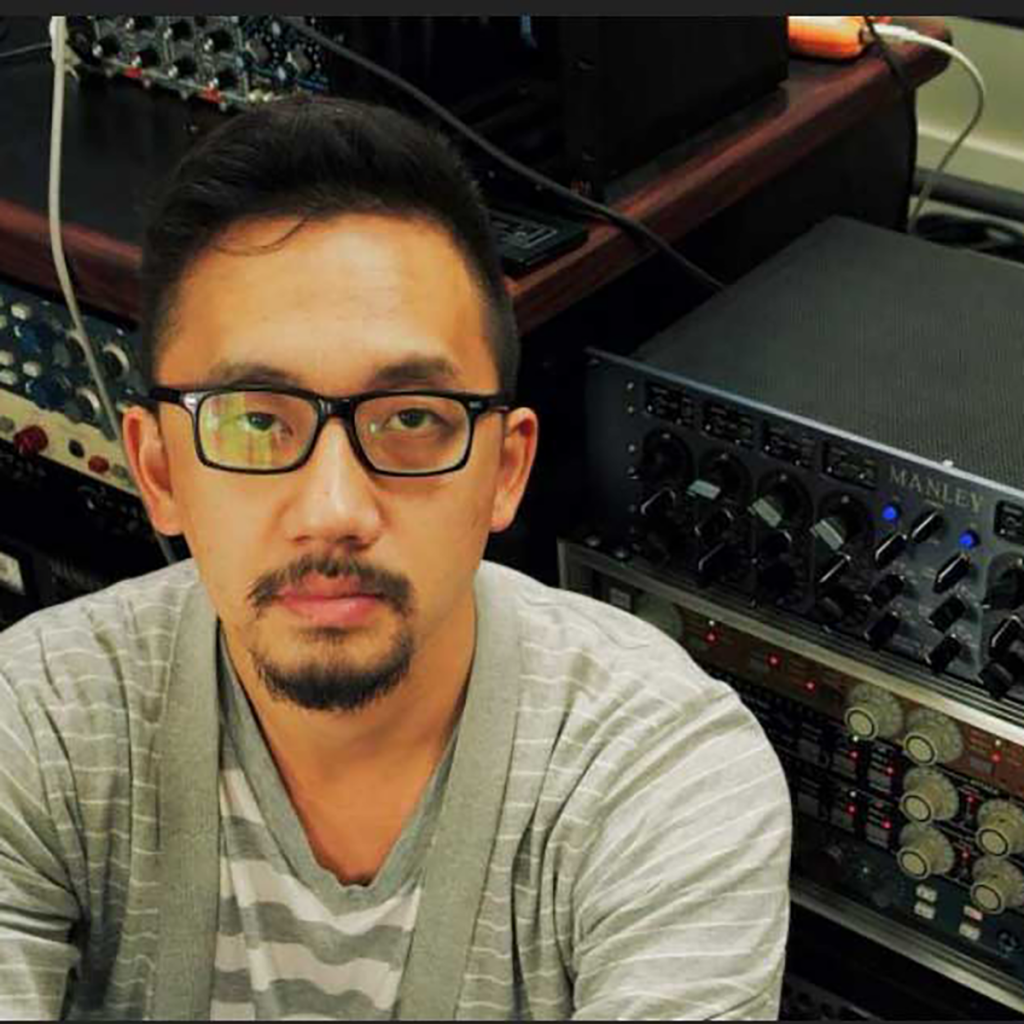 Satoshi Noguchi
(Mixing Engineer)
Satoshi Noguchi is a music mixer specializing in film, television, video games, live productions and albums. After over a decade in Los Angeles, the Seattle native has already worked on a wide array of projects from blockbusters to independent features. Recent projects include: Noelle (feature film), Defending Jacob (miniseries), The Personal History of David Copperfield (feature film), Jump Forece (video game), The Report (feature film), Lucky Grandma (feature film) and League of Legends 2020 Cinematic "Warriors" (video game).
---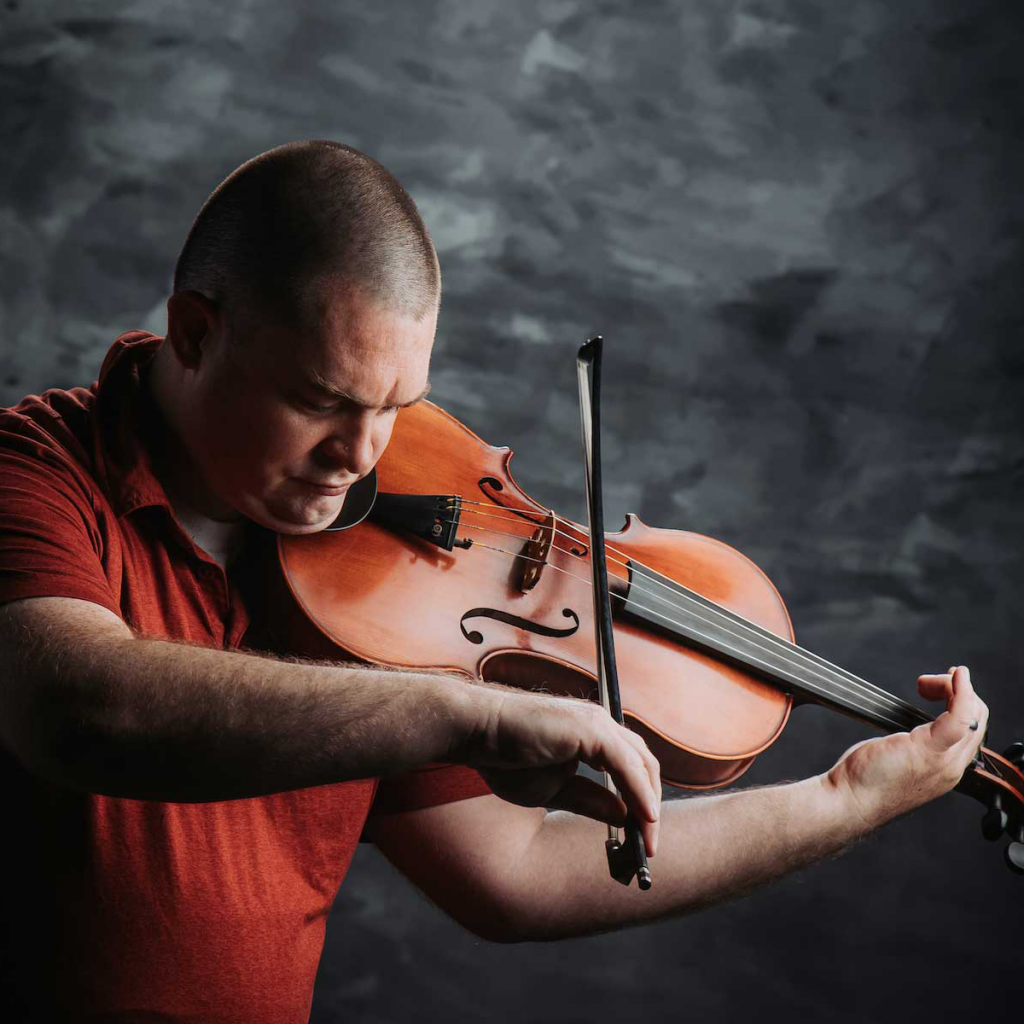 Timothy Rohwer
(Viola)
Timothy Rohwer is a violist, music educator and composer. He graduated cum laude from BYU-Idaho in 2011 with a Bachelor degree in musical arts. He was one of the winners of the Spring 2011 concerto competition and performed as a soloist with the BYU-Idaho University Orchestra. He started composing at the age of 13 and has written various works ranging from small piano pieces to works for symphony orchestra.
---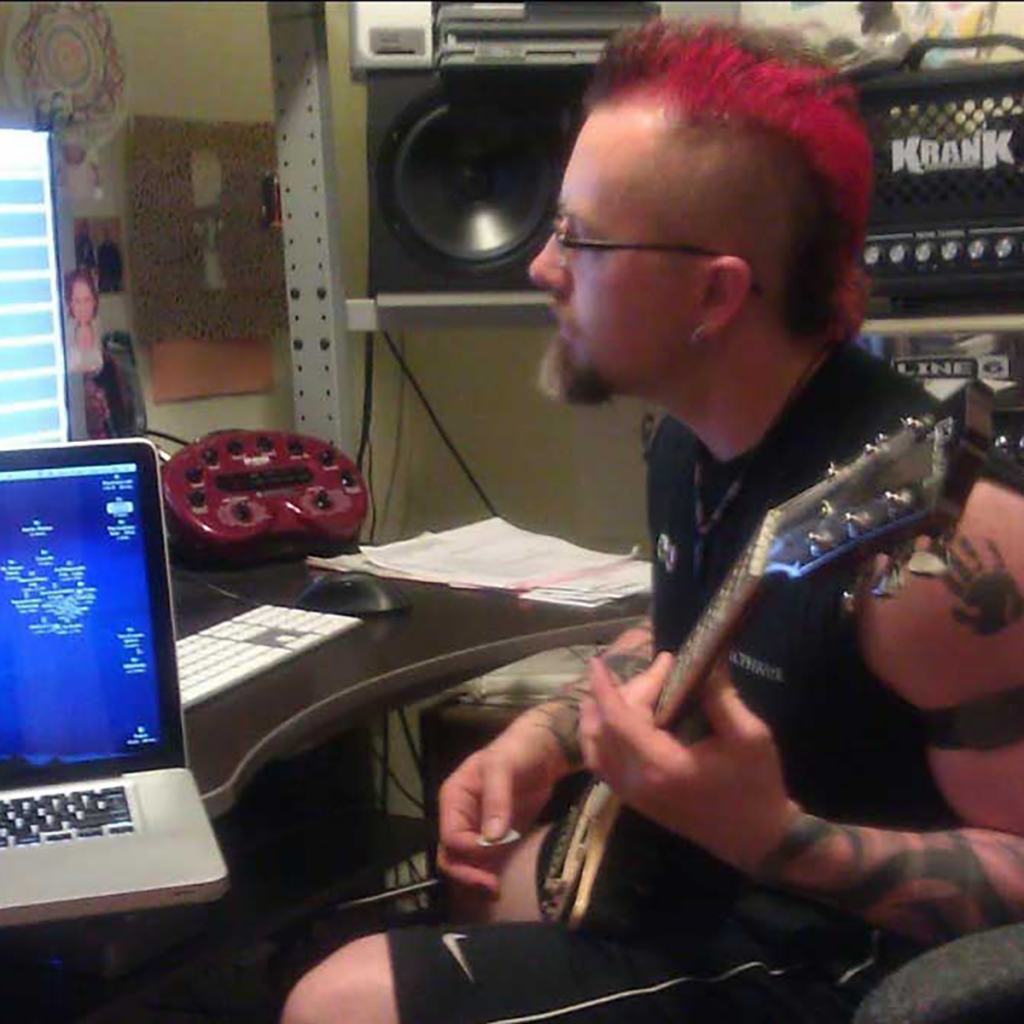 Shane Scot
(Guitars)
Shane Scot is a multi-instrumentalist/guitarist, arranger and composer from Seattle, Washington. Shane has a classical background and has written, recorded and performed music in multiple genres including heavy metal, hard rock, folk, world and singer/songwriter. His impeccable ear, solid technique and flawless arranging skills are evident in the guitar arrangement he created for WUH.
---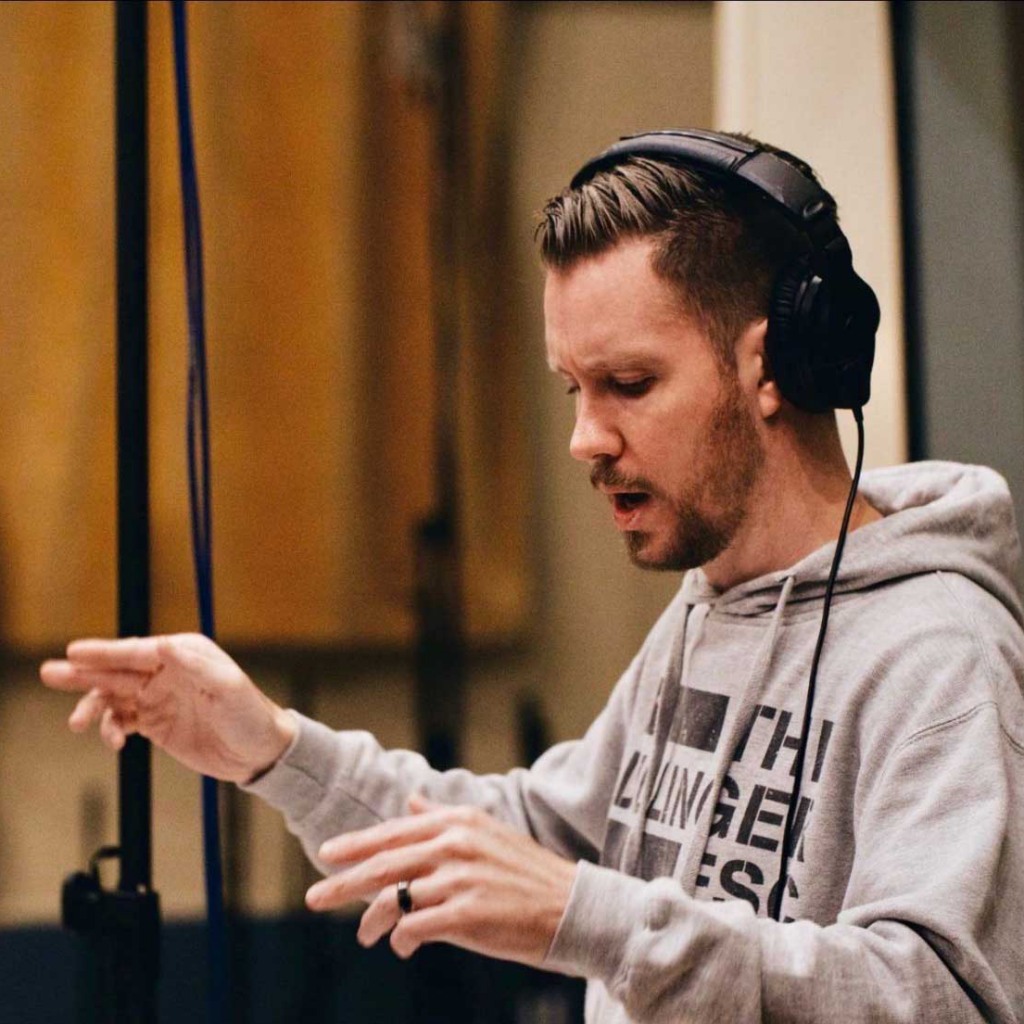 Randy Slaugh
(Hip Hop Drum Arrangement; Engineer)
Randy Slaugh is a Grammy®️-nominated and Juno award-winning string arranger, record producer and composer based in Salt Lake City, UT. He has done orchestration, production and choir work for world-class clients including Periphery, Architects, Devin Townsend, Tesseract, David Archuleta, Four Year Strong and Skyharbor, and has composed music for CBS, NBC, Discovery, MTV, VH1, Hulu, ESPN and Netflix. He is a writer, producer and member of Kscope's cross-continental studio project White Moth Black Butterfly (alongside Tesseract vocalist Daniel Tompkins and Skyharbor guitarist Keshav Dhar), and is a voting member of the Recording Academy.
Having been heavily involved in the music industry since 2010 with a diverse background in a variety of genres, Randy brings an unparalleled work ethic and attention to detail coupled with a deep passion for helping others elevate their creative work to its full potential.
---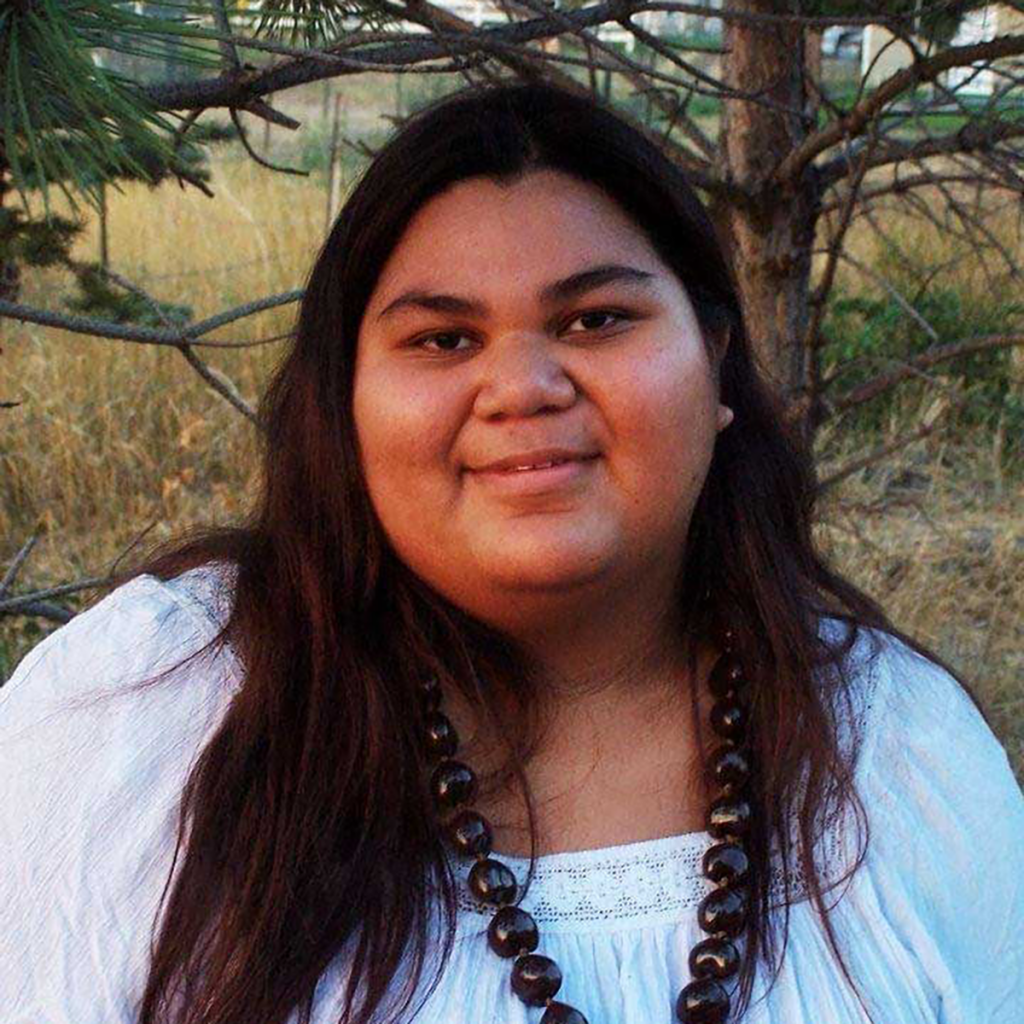 Mel Soul
(Vocal Soloist)
Mel Soul is a singer and songwriter from Orem, Utah. 2012 was when her love of songwriting began. Since then she has worked with songwriters Rich Parkinson, Shane Adams, Johny London and most recently with Natasha Bedingfield.
Mel has inspired countless audiences with her soulful songs; if you surrender to her voice, which has been described as "smooth, and sweet as honey".. she'll lead you straight into the core of your own heart. Mel's goal as a songwriter and performer is to inspire her fans to love themselves and to love everyone else.
Instagram: @melsoul90
---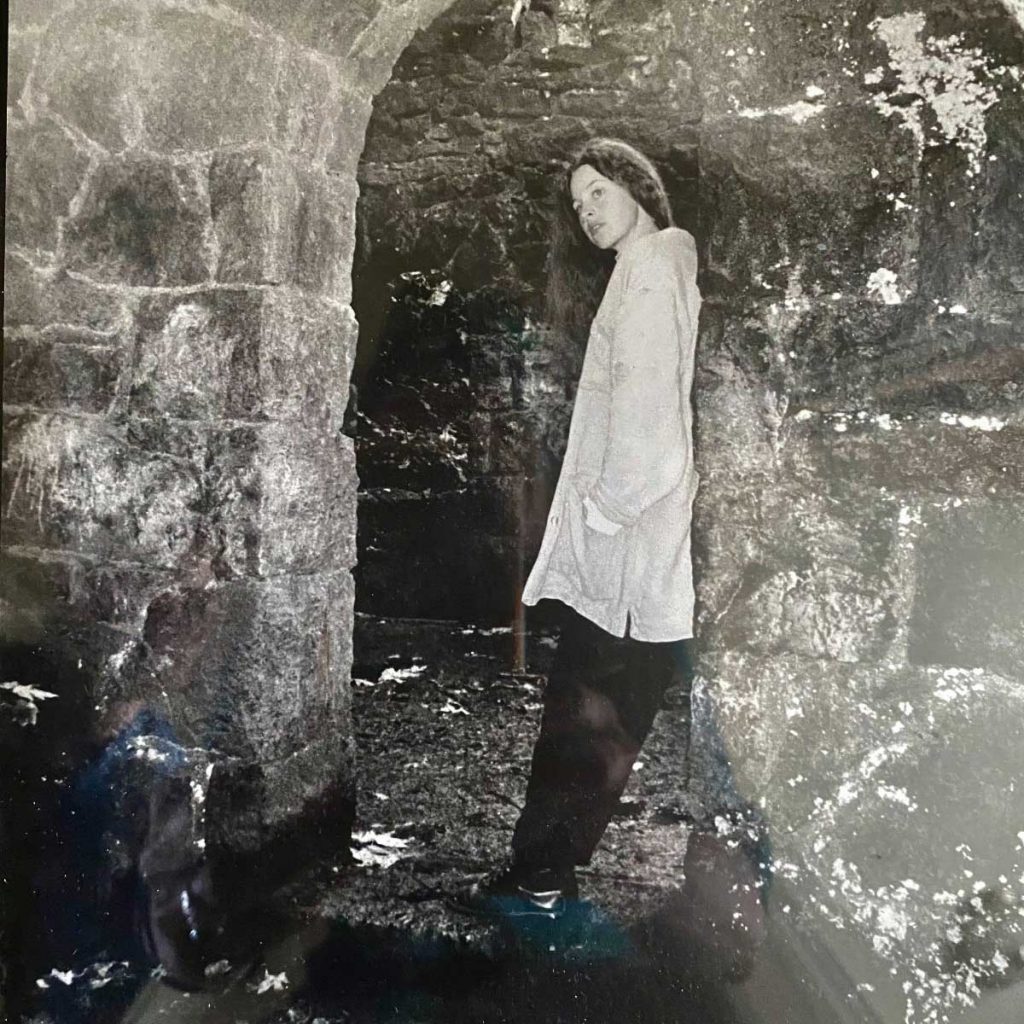 Amy Larowehn
(Violin)
Born November 6, 1969 in Northern Utah
1990-1995: Violinist, Utah State University Symphony Orchestra
1993: Attended International Study Abroad Hoge School vor de Kunsten (School of the Arts in Utrecht, Netherlands)
1995: BA from Utah State University in Liberal Arts and Music Performance
2005-2021: Epoch Arts Studio, Artist in pencil, pastel, and watercolor
2008-2021: Nelson Music, private violin and piano teacher
2015: Co-founder of Castle Valley Youth Orchestra
Mother of four
2020-2022 – Literary fiction author
---
Cole, Ellie and Tim Watkins
Photo coming soon!
---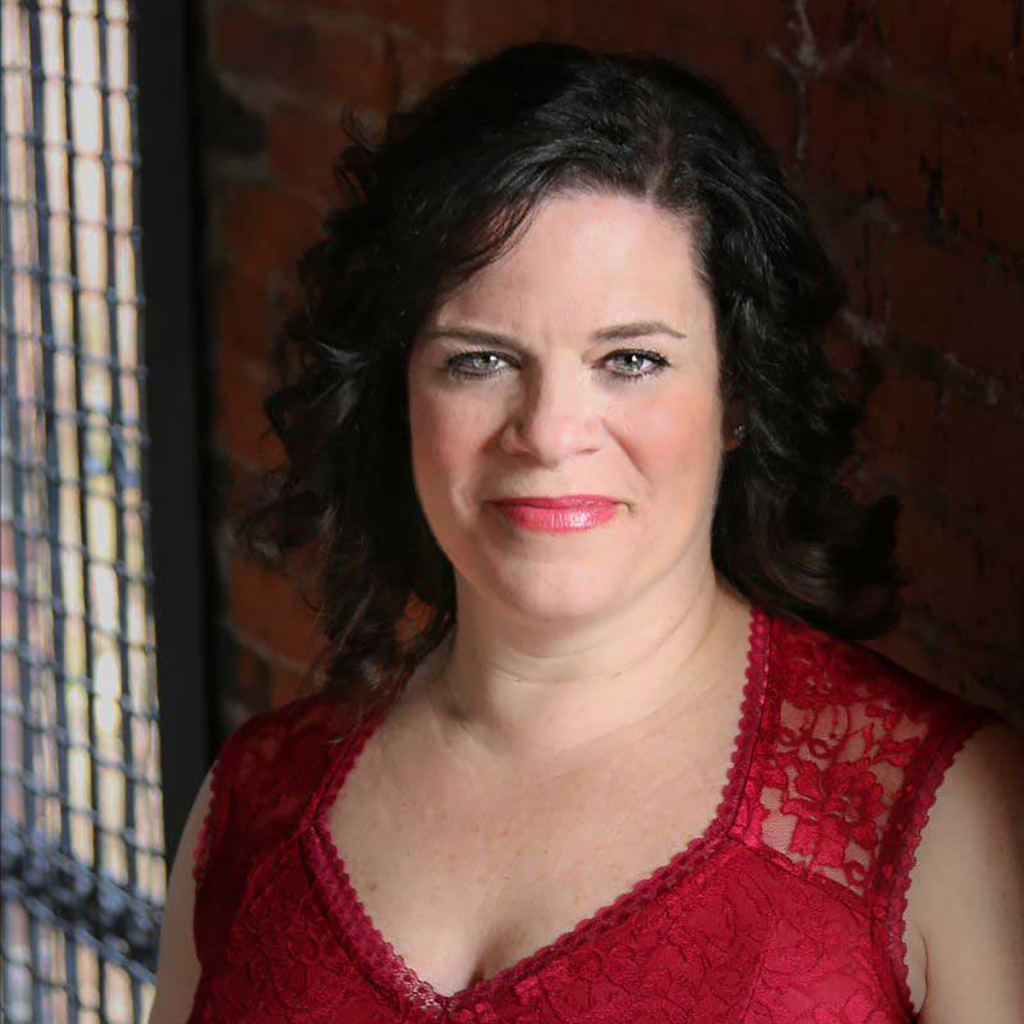 Lyndee White
Professional performance credits include the roles of Mimì in La Bohème, Gretel in Hansel and Gretel, Susanna in The Marriage of Figaro, Sophe in Der Rosenkavalier and Anne Trulove in Stravinsky's The Rake's Progress. Lyndee has performed throughout the United States and Italy in opera houses that include The Minnesota Opera, Berkshire Opera, Chautauqua Opera and Opera Theatre of Lucca, Italy.
Lyndee has operated a private voice studio for the past twelve years in New York City, Denver, and now on Seattle's Eastside. She also enjoys conducting masterclasses for up-and-coming young singers. Lyndee has music directed productions in the Lake Washington and Snoqualmie Valley School Districts, Second Story Repertory, Broadway Bound Children's Theatre, and the Bellevue Youth Theatre, all within the Seattle area.
Currently, she sings with the Seattle Opera and has a private voice studio in Redmond and Fall City, Washington. Lyndee is also the Music Director at Redmond Academy of Theatre Arts in addition to her work in music ministry at Fall City United Methodist Church.
---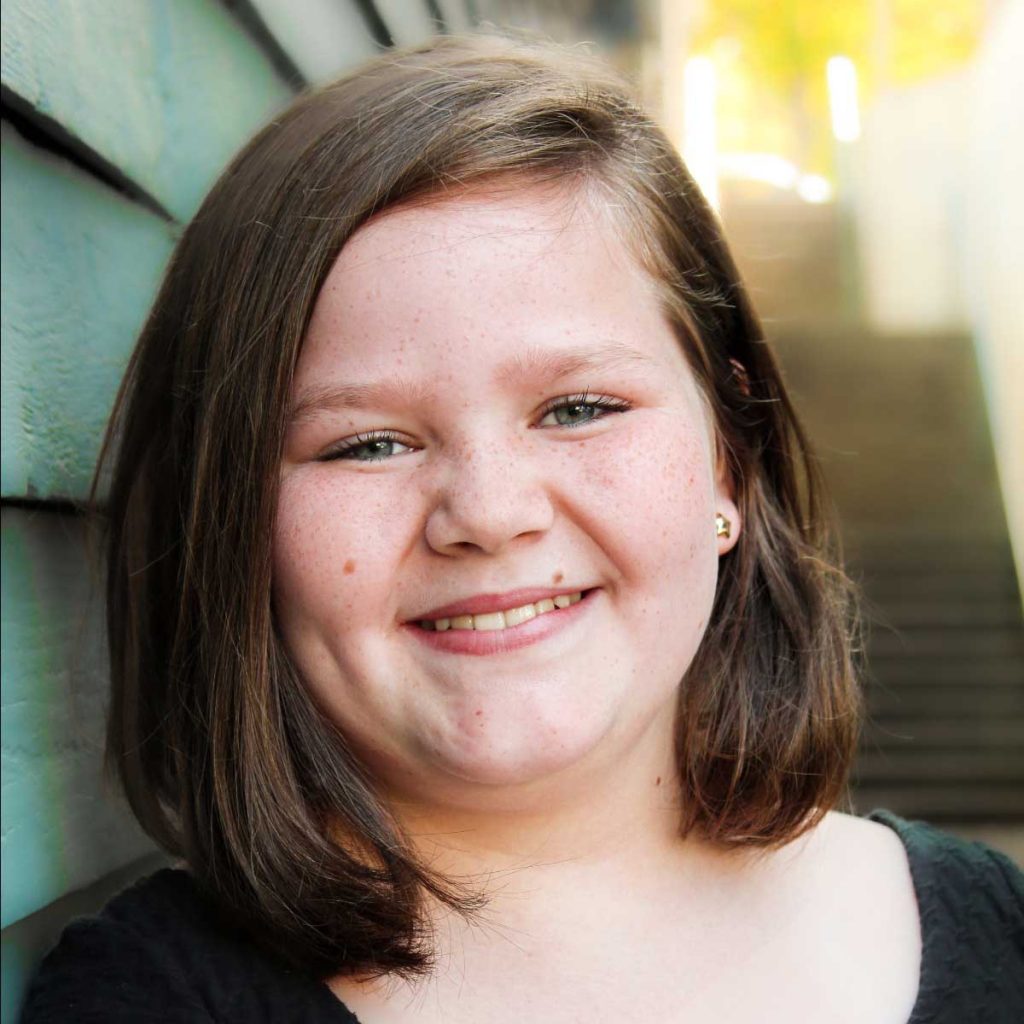 Marybella White Sutherland
(Vocal Soloist)
Marybella White Sutherland is a bright, almost 10 year old who has been seen in 'Mulan'…'Mary Poppins'…'Frozen', and 'Peter Pan' with the role of Tootles, a Neverland Lost Boy, being her favorite so far at the Redmond Academy of the Theatre Arts; where her mom serves as musical director. A lover of all things in nature; and a true believer in magical creatures like fairies; Marybella is well on her way to becoming an accomplished musician and an Earth Guardian.
---
A heart felt thanks to our producer, Jeff Bova who gave his time and energy generously and saw WUH through to completion.
A special thanks to my co-writer, Nadirah X (spoken word; lyrics) for her brilliant poetry and for knowing exactly what to rap about for the song.
Thank you to the engineers who worked on WUH: Steven Bell, Jeff Bova, John Carter, Larry Good, Randy Merrill, Satoshi Noguchi and Randy Slaugh. We had the best technical team imaginable.
Thank you to the vocal soloists and back up singers who added so much magic to the sound recording:
Anna Watkins-Anawalt
Karina Barker
Sebastian McMahill-Kline
Madison Martin
Mel Soul
Cole, Ellie and Tim Watkins
Lyndee White
Marybella White-Sutherland
Thank you to the string players for their beautiful interpretive playing:
Amy Watkins-Nelson (violin)
Timothy Rohwer (viola)
Lisa Jackson (cello)
Matt Shumway (bass)
Thank you for your brilliant instrumental arrangements:
Danny Hankins (acoustic drums)
Randy Slaugh (hip hop arrangement)
Shane Scot (guitars)
Thank you for donating artistic creations as gifts:
YES, it takes ALL of us, to Wake Up Humanity! And THAT is a BEAUTIFUL thing.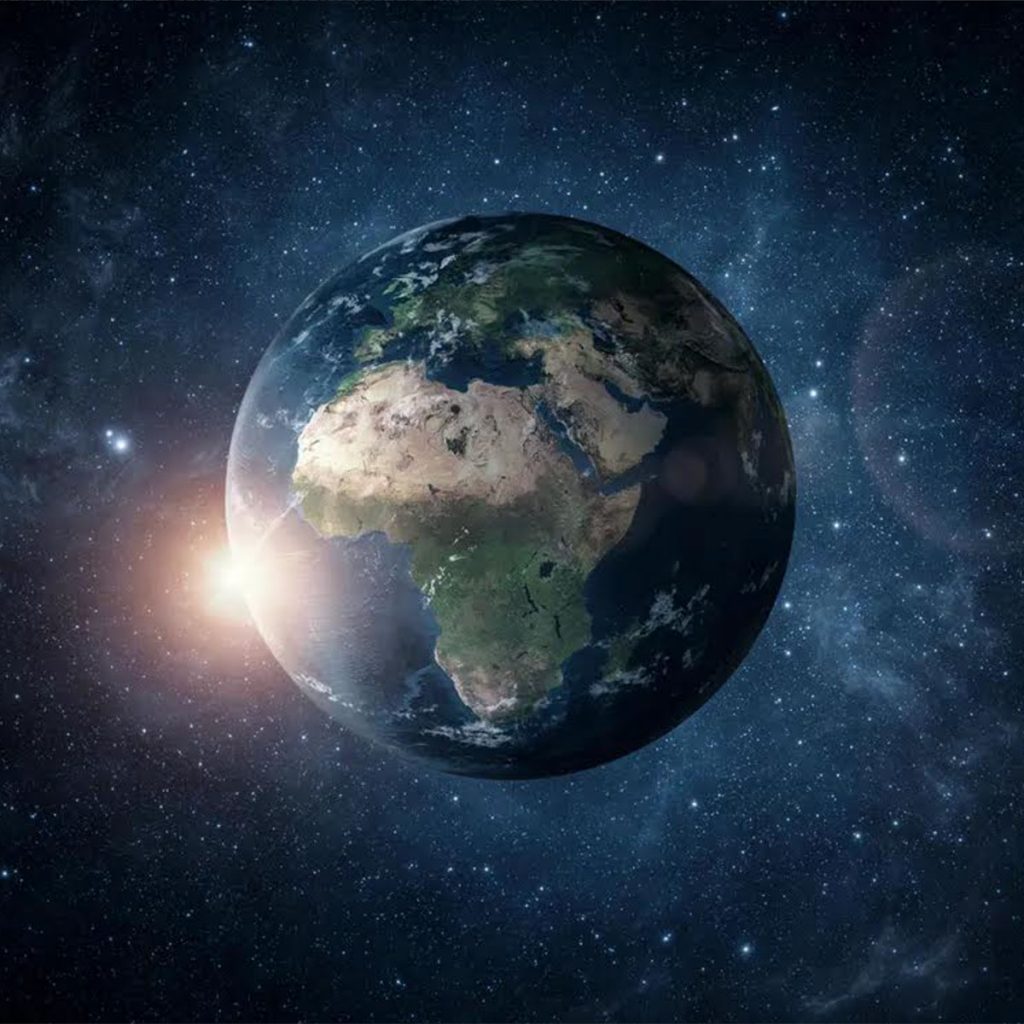 "May the song 'Wake Up Humanity' be a vessel for Mother Earth to find healing, and humanity to find love and peace."

–Ethan Sapphire